What Is Sangria?
Sangria is a mixed alcoholic drink consisting of red or white wine and fruit juices. While originating in Spain, sangria is very popular in America.
Taste
Real Sangria is quite sweet, much sweeter than many other similarly priced and marketed wines. It has a red wine base and is not carbonated. What makes Real Sangria great is its fruitiness. It is definitely one of those drinks that will sneak up on you.
Mixology
While Real Sangria is great on its own, it can also be a key ingredient in a mixed drink. One of my favorite ways to use it is in a sangria margarita. Real Sangria also works well with any other mixed drink that requires fruit punch or a sweet wine.
Final Thoughts
If you are interested in wine or looking for a festive way to spice up an old favorite cocktail, look no further than Real Sangria. At about $10 to $12 per 1.5 liter bottle, it is not ridiculously expensive.
Cocktail Recipe
1 oz Hornitos Tequila
2.5 Oz Real Sangria
1 Cup Ice
Shake Tequila and Sangria in a shaker and pour over ice, served in a margarita glass or blend in a blender with ice for a few seconds and server in a margarita glass.
Ice Breaker Deals
Note: Product links are affiliate links. Affiliate links are a way for abvm to make money when the customer buys products by being redirected to a retailer.  Affiliate links do not cost customers extra money.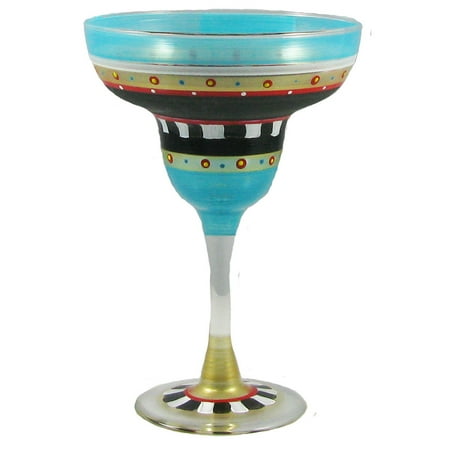 The Mosaic Chalkboard Glass Collection features black, gold and turquoise stripes throughout the clear glass. A personal message may be written on the black "chalkboard" stripe (chalk not included). The design is hand painted onto the bowl and the foot of the margarita glass Meticulous attention to detail. Each glass holds 12 ounces Made in the USA Dimensions: 7″ Materials: glass Set includes 2 of the item shown.