What Is Appleton Estates?
Appleton Estates is one of the oldest rum producers in the Caribbean. While not a high-flow mass producer like Bacardi, Appleton Estates' focus is far more on quality over availability. The Signature Blend is their entry-level offering. You can expect to shell out around $20 for a 750ml bottle.
Nose
According to the site, there are supposed to be notes of apricot, peach, and molasses. To me, that combination is overwhelming nutty. It is not considered great but it is not horrible either. It definitely has more character than your typical house rum.
Taste
The taste falls directly in line with the nose. Kind of a nuttiness that I guess you will either love or hate. I tend to love it. Not trying to get ahead of myself but this is far better a mixer than a shot taker.
Mixology
Rum is definitely the drink you think about when you are hankering for a tropical good time. If Pina Coladas, Mojitos and Daiquiri are some of your favorite drinks, Appleton Estates Signature Blend is the perfect companion to any of those cocktails. I would even stretch out and say you could make a premium long island with the flavorful rum as well.
Final Thoughts
If you love rum and are looking for something with a little more flavor than Bacardi Silver/Gold or Captain Morgan but not fruity, give Appleton Estates Signature Blend a try. I think you will be pleasantly surprised at how much more flavor you can get for just a few more dollars. As a side note, many places do not carry a large stock of any of the  Appleton Estates collection. You may have to order online or keep an eye out for it at your favorite liquor store.
Recipe
DAIQUIRI
2 oz Appleton Estates Signature Blend Rum
1 Oz Santa Cruz Lime Juice
2 to 3 drops Pyure Organic Liquid Stevia Extract
Ice Breakers Deals
Note: Product links are affiliate links. Affiliate links are a way for abvm to make money when the customer buys products by being redirected to a retailer.  Affiliate links do not cost customers extra money.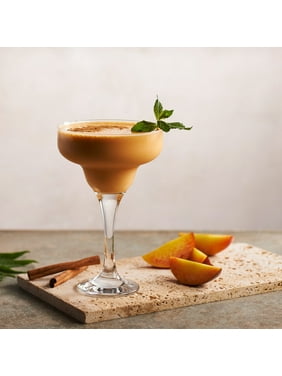 6 x 10.25 oz Clear Margarita Cocktail Glasses Great Choice for Margaritas, Daiquiris, and Frozen Drinks