Note: Product links are affiliate links. Affiliate links are a way for abvm to make money when the customer buys products by being redirected to a retailer.  Affiliate links do not cost customers extra money.
Premise
So Christmas is over, now it is time to start thinking about your family vacation. This is the year that you decide to plan and book your vacation all by yourself using Cheap-O-Air, One Travel or one of the many travel sites available. The flight, hotel, and rental car can all be booked with one app/site now. But before you pat yourself on the back for a job well done, what happens if an emergency occurs.
The Drama Called Life
Even though nobody wants to think about the unthinkable, now is the time. And the fact that you got such a great deal by booking 6 months early, that's 6 months in which you can:
get laid off
lose a family member
get sick
have damage done to your home due to a natural disaster or fire
summoned to jury duty
And it would be wonderful if you could get most or all of your money back for pennies on the dollar.
How Unlucky Could You Be?
Even if you have no issues leading up to the trip, the moment you leave your house things can go wrong.
 hurricanes and typhoons in tropical regions in the summertime
Snowstorms in the wintertime
Unexpected flight cancellations due to delays at the airport.
A sudden civil war breaks out at or near your destination, for international travels
Disease outbreak at or near your destination
Cancellation of meeting or conference for business travelers
When Not To Invest In Travel Insurance
If your bookings are refundable, you may not need to purchase travel insurance. Be warned, some refundable bookings are a pain to cancel and it could take a few weeks to receive your refund. Cruise lines, resort, and timeshares are known for having ridiculously lengthy cancellation policies and holding refunds for weeks, possibly a month or more. If you would like to relieve yourself of this hassle, travel insurance may be an option.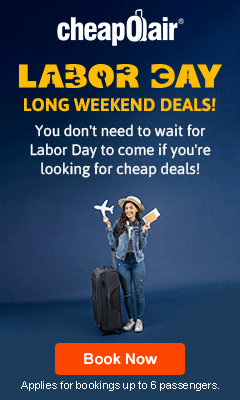 Since you can receive a quote online in seconds, it is always worthwhile to see how much the insurance might cost. If the deductible is more than the trip, you might not need travel insurance. Visitors Coverage is a one-stop shop for travel insurance. Once you enter your age and length of trip, you receive quotes from the top players in the travel insurance game. Even if you decide to take a chance, at least you will have done the research.