A Key Lime Pie Flavored Beer, What?
The Craft Beer market is in an amazing place right now. Beer makers large and small are doing outright ridiculous things with beer. Pie Problem is Williamsburg, Virginia's The Virginia Beer Co. take on Key Lime Pie and I must say it is surprisingly good.
While this gose-style ale does not have much in the way of a nose, the flavor is unbelievable. At 5% alcohol by volume, every sip of pie problem burst with lime flavor. While you might think that it is just a margarita knock-off, you are in for a treat. There are a slight milkiness and moderate saltiness that keeps the lime in check. If I did have one complaint, I would say that the beer would benefit from being a little sweeter on the end, completing the whole pie vibe.
Final Thought
If you can find Pie Problem, I would definitely recommend trying it out. If you should happen to be in the Williamsburg area you can stop by their brewery and check them out. Just as a side note, I believe this is seasonal. There is no information on the site about it either. 
If you've tried Pie Problem or any other gose-style ale, feel free to leave a comment below. If you have a question or a suggestion feel free to leave it below as well. Also, check back on Saturdays for more reviews.
Ice Breaker Deals
Note: Product links are affiliate links. Affiliate links are a way for abvm to make money when the customer buys products by being redirected to a retailer.  Affiliate links do not cost customers extra money.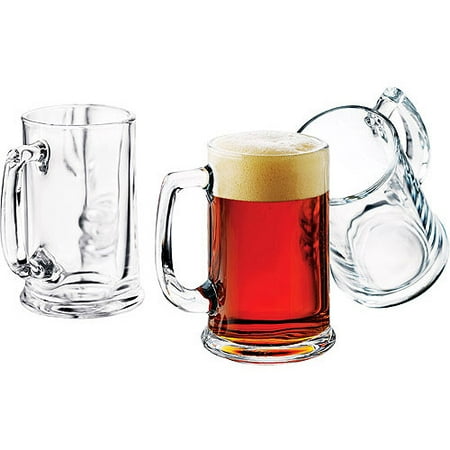 Libbey 15-oz. Brewmaster Beer Mugs, Set of 6