What is Kombucha?
Kombucha is a fermented tea, believed to have originated in Manchuria, China. The bacteria created by the fermentation is said to contain probiotics, which is why it is so popular in western culture.
What Should You Expect?
The taste of Health-Ade Kombucha is much better than I thought it would be. It tastes like a wine cooler or some other malted beverage.
This is a detox tea. If you have ever had any other detox supplements then you already know that you could clear your schedule for at least a few hours, possibly the rest of the day. Within 15 minutes I was in the bathroom doing the business. It was intense but quick.
The bottle says you should keep the product cold until you are ready to consume it. I would probably pick this up as the last stop on the way home.
Final Thoughts
If you are looking for a detox, this is a great option. It is cheap relative to other detox solutions and rather effective. It is easy to find at most grocery stores, normally in the produce section. If you would like to share your experience or have a question please feel free to engage in the comments below!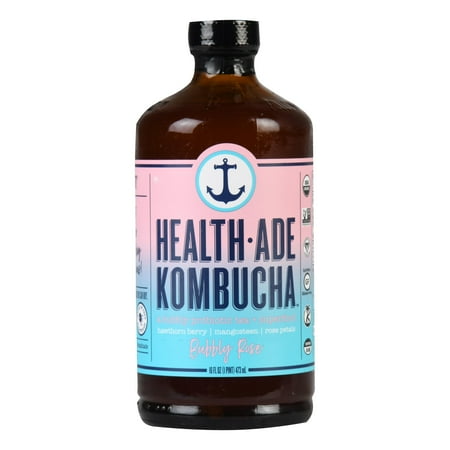 Health-Ade Kombucha Bubbly Rose